Site List (A-B)
Site List (C-D)
Site List (E-I)
Site List (K-R)
Site List (S-Z)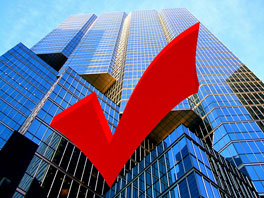 ChosenSites.com is the portal to a series of information, news, and shopping resources. Primarily designed for North American, English-speaking web users, these websites include a news directory, an informative consumer information and comparison shopping directory, and a searchable, general interest web directory. These resources direct their visitors to more than three hundred (300) focused websites that cover a multitude of business and consumer topics, ranging from acne treatment to window curtains. These websites cover topics more fully than a dictionary, but in less depth than an encyclopedia. However, they go beyond traditional dictionaries and encyclopedias by providing descriptive links to relevant manufacturers, service providers, and consumer information resources.

Many of the consumer goods and services topics covered on Chosen Sites are sufficiently addressed on a single website. However, certain topic areas, because of their breadth of interest or subject matter scope, are addressed by multiple websites. The Reference and Photography pages on this website discuss these two topics, respectively, and highlight Chosen Sites that relate to them. The following websites introduce and discuss specific topic areas and highlight relevant Chosen Sites.
News Directory
International News features a broad selection of news sources from around the world. Website visitors will find breaking news and business news, as well as subscription news services and in-depth coverage of current events in this news directory.
Business and Consumer Information
ChosenSites.us is a business and consumer directory that provides information about a broad range of topics, products, and services. Geared specifically to the United States market, Chosen Sites includes about two hundred (200) targeted information and comparison shopping websites in fifteen (15) different categories. When you need information, product specifications, and service reviews for various products and services, visit this shopping guide first. The Chosen Sites categories are as follows:

Arts
Auto
Business
Computer
Family

Finance
Garden
Gifts
Health
Hobby

House
Internet
Personal
Sports
Travel
Web Directory
Quisto.com is a general directory of carefully selected and categorized legacy websites from the World Wide Web. At this writing, Quisto includes nearly 10,000 family-friendly English-language URLs in fourteen (14) major categories. When you need quality information, use this convenient directory to quickly and easily find important resources on major topics. The fourteen Quisto categories are as follows:

Arts
Business
Education
Finance
Health

Internet
Kids
News
Recreation

Reference
Regional
Shopping
Society
Travel
Search Engine
ASearchEngine offers search boxes for a custom Google search engine as well as for Google, MSN (Bing), and Yahoo. The custom search engine features fresh, relevant results from over 10,000 carefully selected websites. Here you will find quality news and information resources as well as respected business and consumer sites.
United States Maps
United-States-Map.com features printable monochrome and color outline maps, topo maps, and terrain maps of the United States as well as regional road maps and topo maps showing major highways, cities, rivers, and landforms. These handy reference maps are used by travelers and students alike.
Related Sites
---
Copyright © 2003-2023 ChosenSites.com, a division of Zeducorp.
All rights reserved.
About Us.
Chosen Sites™
• Reference information
• Consumer information
Chosen Sites • PO Box 828 • Barnegat, NJ 08005 • USA